Ealing Choral Society Celebrates its 50th Anniversary with a new work from composer Julian Philips – the first commission in its history, with support from the Britten Pears Foundation.
Sea and Stars for Soprano, Baritone, Chorus and Orchestra will have its World Premiere at Cadogan Hall, Sloane Square on at 7.30pm on Saturday 16th June, 2012.
Sea and Stars is an exciting new commission from composer Julian Philips with a libretto by Simon Christmas. This dramatic and powerful new choral/orchestral work delivers a humanist fable for the 21st century. In this 25 minute new work a traveller seeking the meaning of his own life on earth visits the fiery 'hell' around an undersea vent, where life began, and the starry spheres of 'heaven' which, perfect and unchanging as they may be, are therefore lifeless. He learns that meaning lies neither in the origin nor the destination, but in the journey from one to the other.
The work is also intended as a musical and spiritual companion piece to the Brahms Requiem, itself traversing a journey from earthly suffering through faith, consolation and ultimately joy. The Requiem will be performed in the second half of the concert. Following Brahms before them, Philips and Christmas recognise the power of choral music as an expression of the spiritual, but move that spirituality out of an explicitly Christian or biblical context. The result is a humanist 'fable' with the widest possible appeal for a religiously and culturally diverse audience.
"Just as Brahms takes us on a journey from grief to consolation in his Requiem, so our traveller in Sea and Stars journeys from torment to enlightenment in his search for meaning. We have aimed to evoke visualisation, thought and emotion by harnessing the unique ability of the voice to be used both instrumentally and to convey text." Julian Philips
Sea and Stars will be premiered at the Cadogan Hall, Sloane Terrace, London, SW1X 9DQ on 16th June 2012, performed by Anna Dennis (soprano), Matthew Brook (baritone), the Royal Philharmonic Concert Orchestra and Ealing Choral Society, conducted by Jonathan Williams.
There will be a pre-concert talk on Sea and Stars by Julian Philips and Simon Christmas at 6.45pm.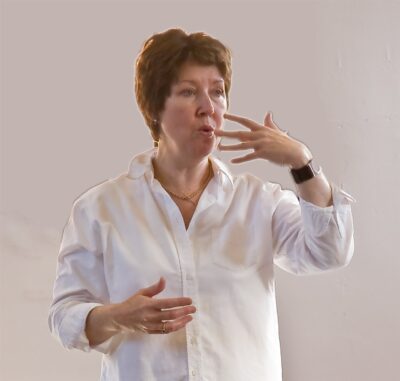 Photograph of Julian Philips, picture credit: Knight Crew 2010
Courtesy of Glyndebourne Productions/Photographer: David Illman