Ealing Choral Society raises over £10,000 for Home-Start Ealing
Christmas has come early for local charity Home-Start Ealing. With another sell-out extravaganza on Saturday 15th December, Ealing Choral Society's annual carol concert has raised an amazing £10,020.68 for the local charity!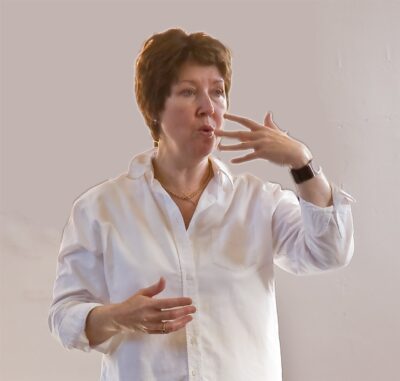 Home-Start Ealing has been helping families in need within the Borough of Ealing for over 20 years. Working primarily with mums and their children under five, its early intervention model aims to make sure that as many children as possible get the best start in life. Families from all walks of life are referred to the charity by health workers, social services and GPs.
Home-Start Ealing recruit and train volunteers and match them with a family who are experiencing challenges that could involve poverty, isolation, illness, domestic abuse, or disability. Volunteers support families with weekly visits, giving them practical and emotional support, enabling the family to move forward and prevent family crisis and breakdown.
Home-Start Ealing also operate group programmes to enable families to build their own support networks, gain confidence and provide support to others. These social get togethers not only include fun activities for kids, they provide opportunities to discuss challenges and explore ways to meet them. The groups bring people together enabling them to build strong relationships in and across their communities.
In the presence of the Deputy Mayor of Ealing, Councillor Dr. Abdullah Gulaid, the choir, one of London's very best, conducted by Dr Jonathan Williams, beautifully performed a variety of festive pieces. Christopher Wickenden of Haven Funeral Services (sponsor of the concert programme), Stephen Pound MP for Ealing North, and Home-Start Ealing representatives were among those giving seasonal readings, and all present lent their voices to much loved carols.
Sue Butcher, Chair of Home-Start Ealing, said: "As a charity we are truly honoured that Ealing Choral Society have chosen to support us this year with their annual concert. The evening was full of festive cheer and goodwill. The singing was incredible and we are so grateful to the generous people who donated towards the work we do. The money raised will help us recruit and train more volunteers and enable us to continue helping vulnerable families."
ECS Chairman Sue Clark said "We are thrilled that our carol concert has raised such a magnificent sum of money to support the valuable work of Home-Start with families in need in Ealing. We are also delighted to see the power of music-making reaching out into our community, with our wonderful audience adding their own voices to the community carols."
Anyone interested in volunteering with Home-Start Ealing can register their interest by emailing admin@homestartealing.org or for an informal chat about volunteering, call the Home-Start Ealing office on 0208 842 1617.
Photo 1
(left to right) Sue Butcher (Chair, Home-Start Ealing), Catherine Patterson (Trustee, Home-Start Ealing), Nicola Kelly (Volunteer, Home-Start Ealing), Deputy Mayor of Ealing, Councillor Dr Abdullah Gulaid, Christoper Wickenden (Sponsor - Haven Funeral Services), Dr Jonathan Williams (Conductor ECS), Stephen Pound (MP for Ealing North & ECS Associate), Rev Justin Dodd (Vicar, St Barnabas Church), Sue Clark (Chairman, ECS), Neil Macleod (ECS Associate).
FOR PRESS INQUIRIES CONTACT
Anne Grundy
Ealing Choral Society
Publicity Chair
07703786687