A very special experience is in store for the audience at the Meadow House Hospice Carol Concert, to be held on the 18th December at 7pm.
They will be treated to the first performance of a brand new Christmas carol - The Butterfly Carol - which has been specially commissioned for Meadow House Hospice to mark its 30th anniversary.
The carol has been composed by Dr Jonathan Williams, Director of Music of Ealing Choral Society, with lyrics based on the poem "In December's Garden" by Anna Wordsmith.
The Butterfly Carol has been made possible by donations from individual Members and Associates of Ealing Choral Society and will be performed by Members of the Society at this year's hospice carol concert. Ealing Choral Society has a close association with Meadow House, holding a carol concert for them for over ten years, and the idea for the carol arose from this collaboration.
Dr Sian Davies, Associate Specialist at Meadow House Hospice, said "It has been an honour and privilege to be a part of the Butterfly Carol's journey – from exciting idea to poignant, moving and inspiring fulfilment. Its beautifully crafted words and tuneful melody reflect the 'Hospice Experience' - where sadness can interweave with joy and love, strong and transcendent."
Maria Brennan MBE, Founder of Meadow House, added "The Butterfly Carol reflects the philosophy and ethos of Meadow House Hospice perfectly. The refrain 'life goes on, and love goes on, and time goes by' portrays our message beautifully."
Sue Clark, Chairman of Ealing Choral Society, said "The carol's name is taken from the symbol of the butterfly in the Meadow House logo and the lyrics reflect the process of emerging transformed by life's journey. We are delighted to be performing this wonderful, tender piece and hope that over the years it will bring pleasure to many patients, family and friends at the hospice."
To hear the premiere of this new carol, come to the Carol Concert at Meadow House Hospice on the 18th December 2017 at 7pm. Admission is free, with mulled wine, mince pies and a raffle after the concert.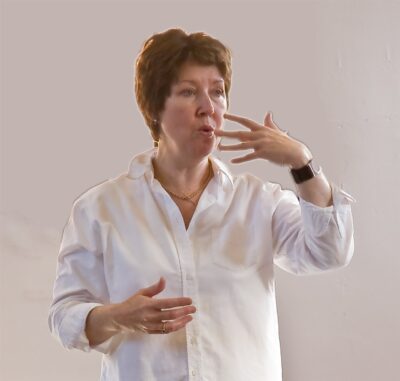 (left to right) Maria Brennan MBE (Founder, Meadow House Hospice), Sue Clark (Chairman, Ealing Choral Society), Lynne May (Voluntary Services Manager, Meadow House Hospice), Dr Jonathan Williams (Director of Music, Ealing Choral Society)